---
Camp Thunderbird Redevelopment Overview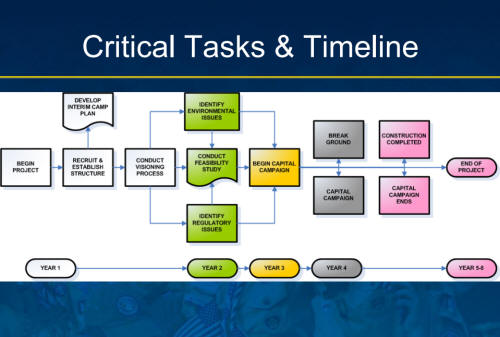 Camp Thunderbird Redevelopment Overview, by Brandon Beebe.

• Purpose - To develop a top quality, financially
sustainable camp that meets the needs and
expectations of Scouts, their units and
Council communities.

• Developing a top quality, long-term camp will
be a lengthy and challenging process.

• Involve many perspectives and camp visions

• Will include sustainability plans (staff, market,
maintain and support)
---
Camp Thunderbird Stakeholder Conference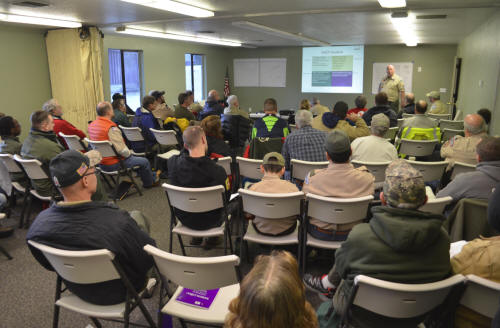 A conference of stakeholders of Camp Thunderbird was held on January 14, 2017, with the purpose of sharing the Council's long range plans for the camp, and to solicit ideas and feedback going forward.

This section of the website contains presentation materials shown at this conference.
---
Camp Thunderbird Revitalization Plan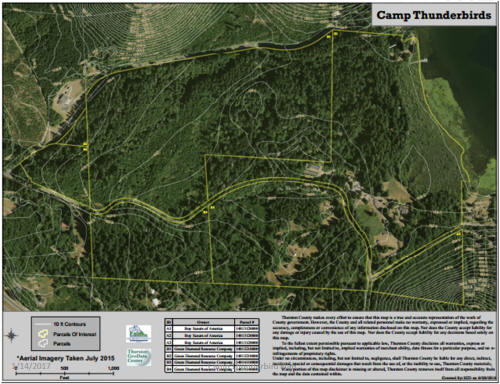 The Powerpoint presentation given at the recent Camp Thunderbird Stakeholder Conference by Bob Marlatt may be downloaded here.

Directional Ideals of the Plan:
Camp Thunderbird is PHC's single - multi-use camp.

Camp is a quality environment that is a place families want to come and participate.

Facilities are modern and well maintained.

Camp is designed for the BSA programs that it supports.

Camp is themed after the Salish Nation (Northwest Indian Art) creating a heritage center the community will support.

Camp is a financial net contributor to the Council.
Other Area youth groups are users of the camp.

Become foremost environmentally friendly camp to facilitate outdoor education.

Bring pride back!
---
Financial Recovery Plan Presentation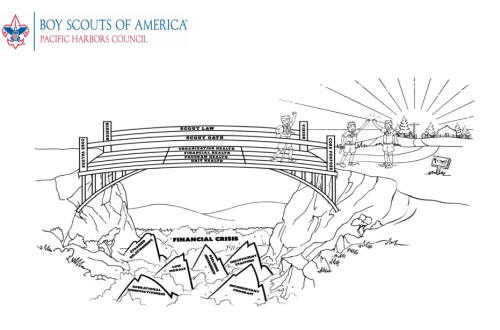 The Plan for recovering from our financial issues, by Mark Crawford.

Why are we here and how did we get here?
Board decisions regarding property

Status of:
Delezenne
Curran
Kilworth
Hahobas

Brief financial overview
2016 operations and impact of cost cutting
2016 Balance sheet

Volunteer Organization Chart vacancies

Professional Staff Organization Chart Vacancies
• Staffing shortfall implications

Operating Budget: What does a fully staffed council look like and what will it take to get there?

Capital Budget: Sources and Uses

So, what's the plan?
Vision of PHC in the short, medium and long term.

Camp Thunderbird's Future
---