---
Camp Thunderbird Redevelopment Overview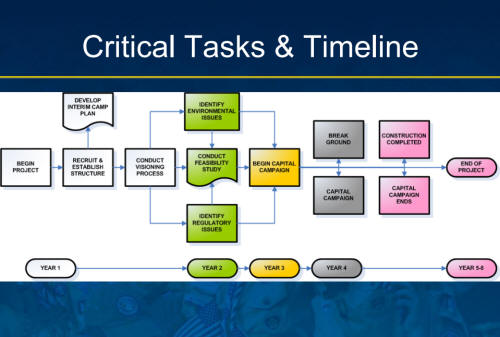 Camp Thunderbird Redevelopment Overview, by Brandon Beebe.

• Purpose - To develop a top quality, financially
sustainable camp that meets the needs and
expectations of Scouts, their units and
Council communities.

• Developing a top quality, long-term camp will
be a lengthy and challenging process.

• Involve many perspectives and camp visions

• Will include sustainability plans (staff, market,
maintain and support)
---
Camp Thunderbird Stakeholder Conference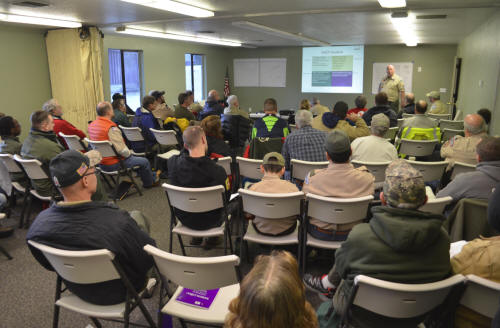 A conference of stakeholders of Camp Thunderbird was held on January 14, 2017, with the purpose of sharing the Council's long range plans for the camp, and to solicit ideas and feedback going forward.

This section of the website contains presentation materials shown at this conference.
---
Aquatics Area Improvement Projects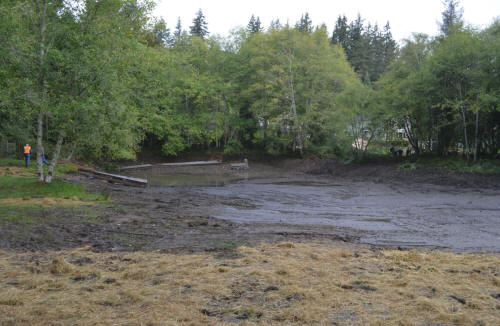 Aquatics area Improvements:

• Swimming Hole Renovation
• Boat House
• Aquatics Entry
• Restrooms / changing room
• Activity Pavilion
• Aquatics Signage
• Landscape Aquatics Area
• Dock
• Lilly Pads
• Life Guard stand
---
Camp Akela Improvement Projects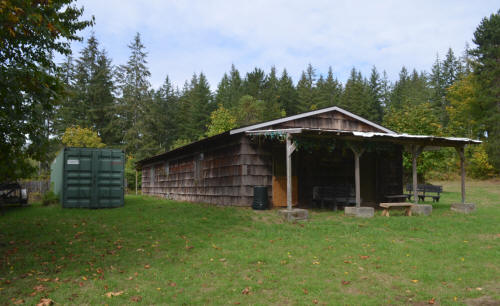 Camp Akela Improvement Projects:

• Activity Pavilion
• Kitchen Pavilion
• Restrooms
• Remodel Shower House
• Remodel Akela Lodge
• Camp Akela Signage
• 4 Campsites
• Landscape Camp Akela


---
Camp Infrastructure Improvement Projects
Camp Infrastructure Improvement Projects:

• Water Lines
• Electrical
• Trails
• Roads
• Sewer
---
Campsite Improvement Projects
Campsite Improvement Projects:

• Campsite Design
• Camp site Furniture
• Campsite Restroom
• Campsite signage
---
Legacy Camp Thunderbird Improvement Projects
Legacy Camp Thunderbird area improvement projects:

• Dining Hall Restrooms
• Dining Hall Cleanup & facelift
• Pioneering Area Development
• New Metal Trades Arts Area
• Maintain the totem poles
• OA Ceremony Lodge
• Finish Ross House
• Landscape Legacy Camp Thunderbird
• Maintain Bishop Circle Cabins
• Remodel Ranger Cabin
• Legacy Camp Signage
---
Outdoor Education Improvement Projects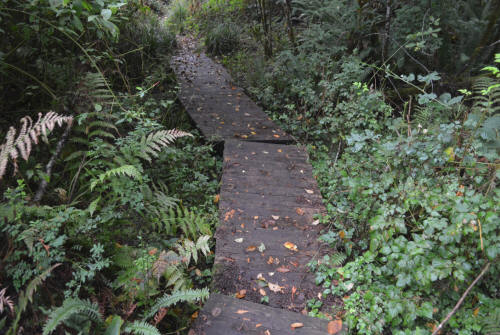 Outdoor Education Improvement Projects:

• Wetland Nature Trail
• Nature Trail
• Nature Activity Pavilion
• Kennedy Creek Nature Trail
• Conservation Activity Area
• STEM activity area
---
Red Ward Group Camp Improvement Projects
Red Ward Group Camp improvements:

• Lights for Campfire bowl
• Roof for Chapel
• Activity Pavilion -Forrester
• Kitchen Pavilion
• Signage
• Restrooms Facility
• Landscape of the Red Ward
• Remove old cabins
• Renovate Connor Lodge
---
Shooting Sports Improvement Projects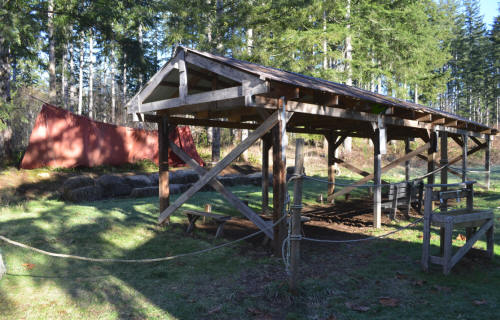 Shooting Sports Improvement Projects:

• 22 Gun Range
• Shotgun Range
• Archery Range
• BB Gun Range
---
Program Based Requirements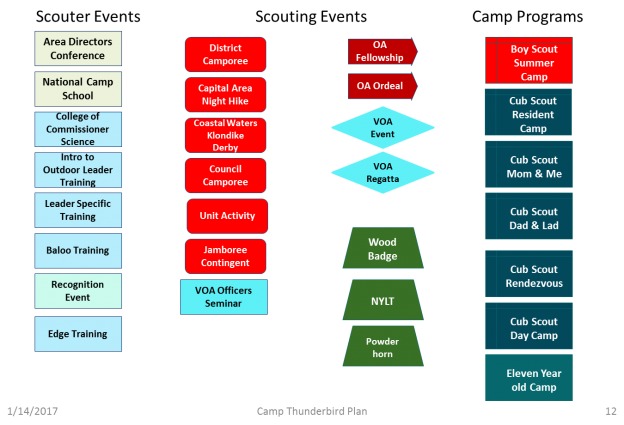 The Pacific Harbors Council (PHC) Executive Board designated Camp Thunderbird as their primary camp for delivering Scouting to youth. This plan identifies the programs and resources that Camp Thunderbird will need to support.

Approach

This plan inventories the programs and the necessary resources to support each program. The resources are related to the Program. A simple relational database was developed to support this approach.

Program – A recurring BSA event or activity for Scouts and/or Scouters. Appendix A provides the Inventory of Camp Thunderbird programs.

Resources – Resources are camp facilities or capabilities that are required to be in place to support camp programs. Appendix B provides the inventory of Camp Thunderbird resources.

Program Resources – Identifies the relationship between programs and resources. Establishing the relationship allows the grouping of resources by program. Appendix C is a matrix that shows the Programs and resources relationships.

Usage
The plan is intended to define "what" is needed not "how" they are to be used or acquired. Although the camp does have existing resources that have traditional use, future development efforts should not be restricted from designing a multi-functional camp facility.

The relationship between resources and programs also illustrates the relative priority of given resources. Resources supporting many programs are likely more important than resources that support single or a few programs.
---
Camp Thunderbird Revitalization Plan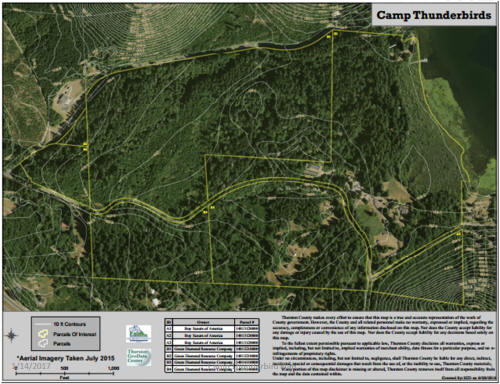 The Powerpoint presentation given at the recent Camp Thunderbird Stakeholder Conference by Bob Marlatt may be downloaded here.

Directional Ideals of the Plan:
Camp Thunderbird is PHC's single - multi-use camp.

Camp is a quality environment that is a place families want to come and participate.

Facilities are modern and well maintained.

Camp is designed for the BSA programs that it supports.

Camp is themed after the Salish Nation (Northwest Indian Art) creating a heritage center the community will support.

Camp is a financial net contributor to the Council.
Other Area youth groups are users of the camp.

Become foremost environmentally friendly camp to facilitate outdoor education.

Bring pride back!
---
Financial Recovery Plan Presentation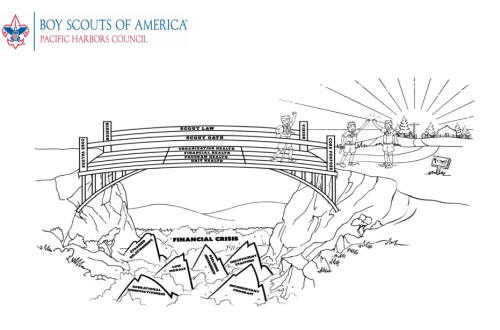 The Plan for recovering from our financial issues, by Mark Crawford.

Why are we here and how did we get here?
Board decisions regarding property

Status of:
Delezenne
Curran
Kilworth
Hahobas

Brief financial overview
2016 operations and impact of cost cutting
2016 Balance sheet

Volunteer Organization Chart vacancies

Professional Staff Organization Chart Vacancies
• Staffing shortfall implications

Operating Budget: What does a fully staffed council look like and what will it take to get there?

Capital Budget: Sources and Uses

So, what's the plan?
Vision of PHC in the short, medium and long term.

Camp Thunderbird's Future
---